When it comes to control panel software for the web hosting industry, there is no company quite as big as Plesk.  The company has a variety of programs and solutions, and their control panel is certainly one of the most highly pushed options.  But that doesn't make it a perfect fit for everyone.  When you are looking to provide your hosting company with control panel options, it may prove beneficial to actually take a look at some of the Plesk alternatives out there.  There are certainly many to choose from.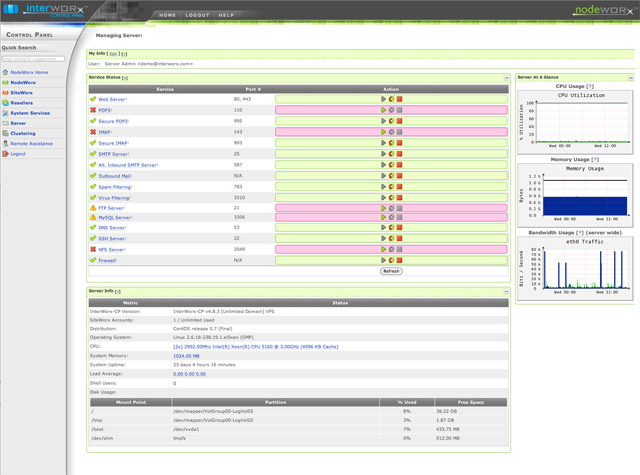 Plesk 10 is still the most popular choice out there right now, especially in Europe, largely because they have a global reach and the ability to provide a system that is highly scalable and capable of handling growth.  Most rival control panel software simply does not have this capability fully implemented as of yet.  There are a number of players in the game that have established themselves as serious Plesk alternatives, such as cPanel, ISPManager, and DirectAdmin, but the simple fact is that they are not on par in terms of reach and scalability just yet.
If you feel that Plesk 10 is not the option for you, but you need a control panel solution that can meet all of the same needs while offering more features, the only Plesk alternative that will really fit the bill is InterWorx.  InterWorx is by far the top Plesk alternative.  The control panel is incredibly feature rich and has low resource requirements.  It offers exceptionally high availability and offers plenty of tools without ever becoming overly complicated.  With easy resource management and a full featured API, InterWorx is a more viable Plesk alternative than cPanel and DirectAdmin for many.  Take the time to look at all of your control panel options, but understand that in terms of providing the same levels of scalability and reach as Plesk, InterWorx is going to provide the best Plesk alternative.