Parallels Virtuozzo containers are the best way for you to manage your VPS servers and incorporate virtualization into your control panel. VPS servers are some of the most popular for businesses that have security as a number one priority. VPS servers are an alternative to dedicated servers that offer the same relative benefits at a fraction of the cost. Your control panel and websites will run much more smoothly if you are the only one using your server, and that is the premise of why so many people are turning to VPS servers and Virtuozzo containers. Parallels Virtuozzo has constructed a product that is able to take multiple servers and combine them into one location.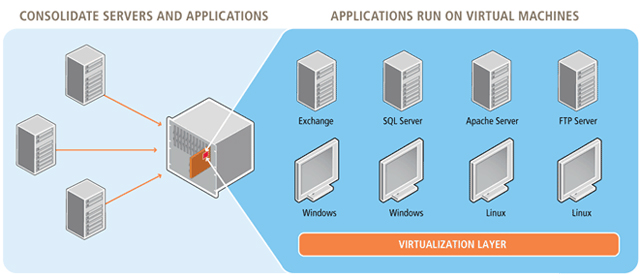 Virtualization is so important in today's market, and with Parallels Virtuozzo containers, you can more efficiently manage any and all of your servers in one location. People are deciding to use VPS virtualization with Virtuozzo containers so that they can find an alternative to other forms of server management and keep all of their websites in one place. Automation and management are two of the benefits to using Parallels Virtuozzo containers, and you can also streamline your data center with the virtualization provided by licensing the Parallels Virtuozzo containers.
Web hosting providers use Virtuozzo containers, but there are also many other professionals in the web development, web design, and IT industries that find that Virtuozzo containers are a great way to improve server management and client satisfaction with services. No matter what your virtualization needs are on your servers, Parallels Virtuozzo containers can give you the resources that you need to help your businesses become more productive and efficient over the long term. With Parallels Virtuozzo containers, you can streamline your virtual environment and provide optimized virtualization to your control panel.