Server management can be tough even when the control panel is as friendly as cPanel. You can run into tasks that you don't know the solutions to, and you can also run into issues that require dynamic command line administration. Many people may find this type of configuration complicated and confusing. The solution to this is WHMXtra. With a WHMXtra license, you can perform advanced administrative actions with the click of a button.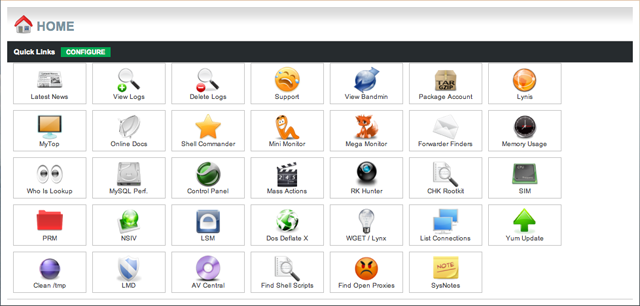 WHMXtra provides you with over 150 featured scripts that you can run without ever touching the command lie. You find tons of useful items on WHMXtra like the ability to install FFMPEG and CLAMAV instantly. You can also backup your cPanel accounts and fix your e-mail accounts simply and easily. You don't have to worry about administration tasks with a WHMXtra license, and you will be able to streamline your server management needs.
For server management, there is not a better program on the market, and WHMXtra can easily be integrated with the best control panels on the market so you can use it with your current control panel. A WHMXtra license will ensure that you get all of the features and capabilities that you need with server management software, and server management software license can help you enhance your virtual environment with an amazingly versatile and functional product.
WHMXtra contains more than 150 features that can make your virtual environment safer and easier to use. With all of the scripts and applications that you can add to your cPanel control panel with a WHMXtra license, you will be able to ensure that your systems are incredibly useful and simple to configure and customize. With WHMXtra server management software and server management software licenses, you will be well on your way to creating a virtual environment that you can enjoy using even more.