An important feature of your website is to create a uniformed look throughout, and with the customized templates on the WHMCS platform, you can give your business the professional look and feel that you need to gain dependable clients. You can choose from one of the many WHMCS themes for your online billing systems to give your clients an intuitive, reliable interface for payment and billing.
Your payment option may very well be the most important part of your website to verify your credibility and reliability. Automated online billing systems let you devote more time to your customers and growing your business. WHMCS is a leading provider of billing systems automation software. The WHMCS themes will give your website the ability to deliver style, confidence, and dependability because it will show that you are dedicated to providing your clients with the best in service, support, and web design.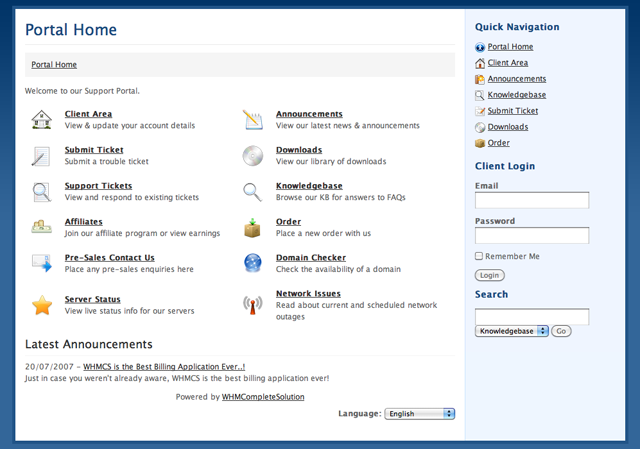 Billing systems can be difficult to manage without software like WHMCS to manage invoices, estimate quotes, instantly create accounts, and register domains. Licensing WHMCS takes away the need to crunch numbers and manually track inventory stock, as well as providing you with the tools to make your website creatively and professionally designed. If you need a new theme for your business, you can build the website from the ground up with a customized look and feel. You can add your personal touch with a logo or business design to help brand your business and make it more recognizable to your customers.
One of the most important aspects of your e-commerce or web hosting business is its ability to attract customers with an intuitive, user-friendly interface and the professional appearance provided by the WHMCS themes, and an array of product offerings. With WHMCS, you can give your customers added peace of mind about the stability and security of your business, and you can also provide them with a professional website from start to finish.