When talking about Plesk Billing, three words come to mind; flexible, powerful and customizable. Whether you are a designer, developer or in the web hosting industry, Plesk Billing can be customized to handle any environment. Let's go through some features that make Plesk Billing shine.
Plesk Billing does not down size when it comes to modules; in fact, they support one of the largest selections of modules. Whether you need a payment gateway such as PayPal or domain registration services, the selection is wide. If you'd prefer to build your own to fit your specific requirements, Plesk Billing has a built in API that will allow you to do just that.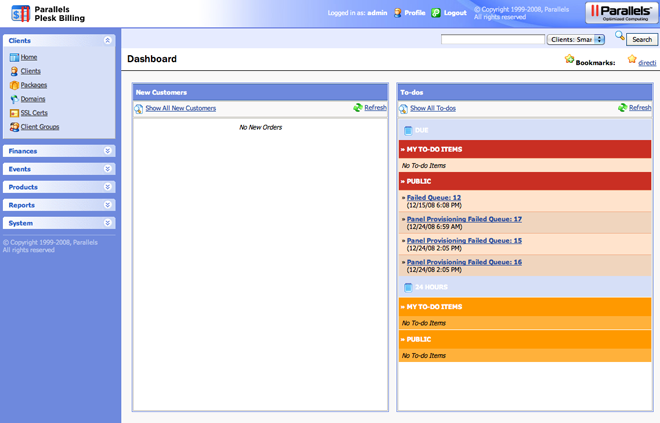 For those of you who are fans of Plesk Panel, you are going to love Plesk Billing. Much like the design of Plesk Panel, Plesk Billing will make it easy for you to navigate. Even if you are not a current Plesk user, you will find that the design makes finding what you are looking for very easy.
Having a business doesn't mean you have to manage hundreds of accounts daily. Let Plesk Billing take over! This billing system not only manages all of your payments, but will also provide important information about your customers, such as detailed invoices and custom reports.
Plesk Billing allows you to customize virtually any feature. If you have special requirement in how you want to bill your customers, Plesk Billing will allow you to do this. You can design around what your business needs, rather than having to design your business around your billing system.
If you are looking for a versatile billing system that fits into almost any environment, Plesk Billing may just be the billing system you need.