The new release of ClientExec 4.1 has sparked a lot of interest and discussion, as people look at how the system has been improved and upgraded. An innovative, unique interface is at the heart of any modern billing system because it must provide customers with the ability to easily use and customize the features so that it will meet their needs. ClientExec has always had their clients' interests in mind, and they understand that in order to be the industry leader, they must have a portal that integrates everything into one central location. They have done just that, and the end result is fantastic and powerful.
The later releases of ClientExec have shown a new dedication to innovation and an understanding of customer needs because they have upgraded their features and provided more comprehensive support for their customers. WHMCS, the most noteworthy rival of ClientExec, has had a central interface for quite some time so ClientExec has chosen to rapidly change the design and functionality of their interface so that they can compete.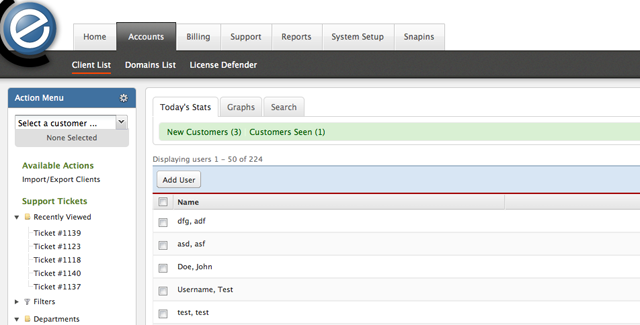 One of the main reasons that ClientExec has redesigned their interface is because many people that switched from WHMCS to ClientExec requested a more central space to store all of their data and manage their billing system. Both the WHMCS and the ClientExec billing system lead the industry in terms of reseller hosting billing space, and this makes them hard to separate in terms of features and functionality. There are many similarities between WHMCS and ClientExec, and it seems that both companies are fighting to stay competitive in this rapidly changing marketplace.
The new release of ClientExec features a lot of new and exciting elements like security enhancement, customer support, better feedback modules, and many other items so if you want to experience the redesigned interface and the innovative features on the billing system software, then licensing ClientExec is the first step to getting your new billing system underway!