Integration of your existing affiliate program no longer needs to be a complicated task. In the past, integration required many hours of programming and customization just to get the basic operations working. However, ClientExec and WHMCS have made this process much simpler so you can integrate your affiliate program easily with just a few simple steps. A ClientExec or WHMCS billing system platform will support quite a selection of affiliate programs right out of the box, and this lessens the need for complex integration procedures.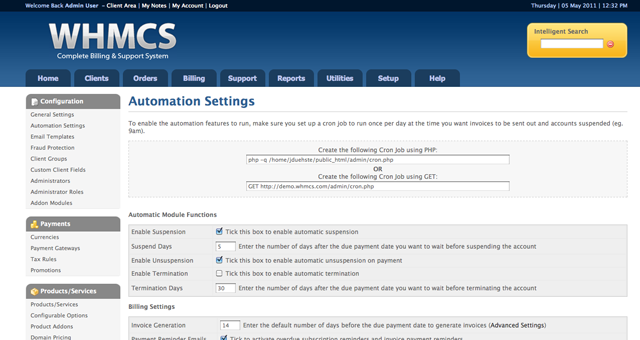 As a billing system, both ClientExec and WHMCS offer a vast number of out of the box features that are the pinnacle of automation and billing system security to your servers and your control panel. Both are equipped with an API feature that allows developers to create custom modules at will that can be applied directly to your existing billing system, and this can be extremely helpful in customizing your billing system preferences so that they can fully meet the needs of your business. ClientExec and WHMCS come out of the box with API and integration capabilities that allow you complete control over your billing system so that you can take full advantage of your time and streamline your daily activities so that you no longer have to spend countless hours crunching numbers or organizing data.
When it comes to affiliate system integration, there are no two better programs on the market than ClientExec and WHMCS. Even if you don't currently use a pre-made affiliate system, it is very easy to utilize the built in support system that will ensure that whatever type of program that you use will work together seamlessly with the ClientExec and WHMCS API features. Out of the box, you will find that ClientExec and WHMCS meet all of your needs when it comes to affiliate program integration and billing system management.