Licensing WHMCS is one of the most effective ways to manage your billing systems and automate many of the daily tasks that take time, money, and resources from your hosting business. Many people are trying to sidestep the cost of the program by buying a WHMCS nulled version instead of licensing the software legally. This can cause a whole host of problems because it can lead to fines and unethical business practices. WHMCS does not have to be purchased outright to benefit from their online billing systems and automated account creation services. You can lease a license instead of downloading a WHMCS nulled version.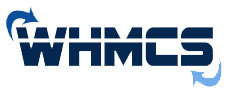 This can lead to a more stable virtual environment since you do not have to worry about anyone finding out that you have a WHMCS nulled version and either revoking it and fining you or worse, informing your clients that you are unethical and did not pay for the software. In addition, one of the best features on the WHMCS platform is the ability of the software to constantly update with improvements and advanced safety features. The team members at WHMCS work diligently to provide solutions to common problems and the most up-to-date virus protection for online billing systems. If you obtain a WHMCS nulled copy, you will not benefit from these advancements to the online billing systems, and your system can be shut down at any time pending that someone finds out that it is not legally licensed.
If you want to find a cost-effective way to use the WHMCS online billing systems, leasing may be the best option for you be able to fully utilize the advantages of one of the most excellent billing systems on the market today. Hosting billing systems is a great way to expand your business as long as you use legally licensed materials to benefit from all of the features, updates, and security settings available on the WHMCS platform.