When you are looking to buy a license, it is important to realize that not all sellers are the same and that not all products are the same.  The seller you choose should serve to simplify everything about the licensing process for you.  When you purchase one or more licenses and pay for them, you should be able to point and click and know with certainty that your licenses are activated, and LicenseCube works to ensure that this is just what you get.  We work to take simplicity to the next level.
LicenseCube knows that whenever you are looking to purchase licenses, having someone who can assist you if needed at any point before or after your purchase matters, and we work to make sure this is always an option.  We also work to ensure that we run the gamut when it comes to options, including automated bulk discounts for licenses on popular choices such as cPanel, WHMCS, Plesk, and RVSitebuilder.  We also work to offer the most comprehensive line of top quality web hosting software.  Our bulk licenses and hosting discounts make it easy for you to get what you need.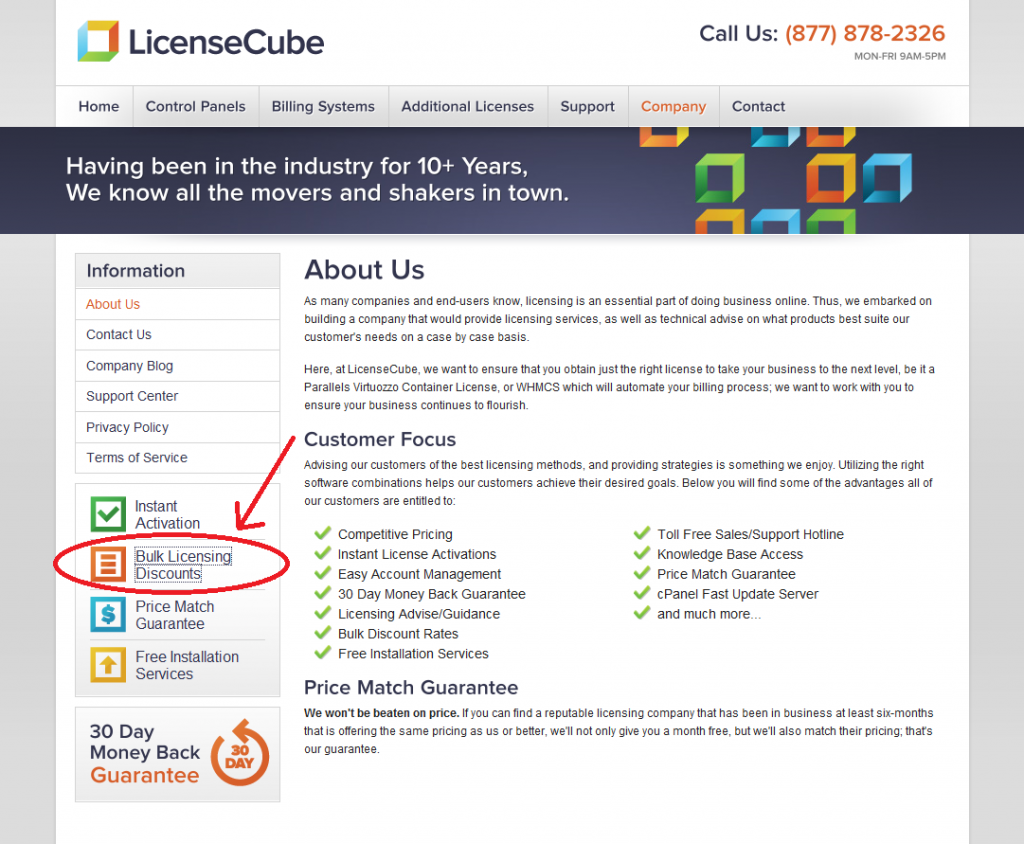 LicenseCube offers a number of perks for those buying bulk licenses, including automated discounts and one-time bonus credits.  We also offer API and iPhone Apps in addition to leading software such as cPanel and Plesk.  We ensure that purchasing the best software in the business, such as WHMCS is always simple, and we make bulk licensing the most affordable and attractive option without making it difficult to activate each of your licenses.  In all, we work hard to ensure that your task is simple.  Choose the licenses you want, determine how many are needed, and click.  We'll gladly handle the rest so that your licenses are active and ready to go.