Has your hosting provider left you disappointed, but the notion of moving your website to a new host just seems so overwhelming that you are almost considering sticking with an inferior host?  Don't feel that this is your only option.  With Parallels Plesk migration manager, you can seamlessly move your website to a new host with a single click, putting you back in full control of your website.  The Plesk Migration Manager ensures that you can be truly independent of your hosting provider and is an excellent option when you are ready to move.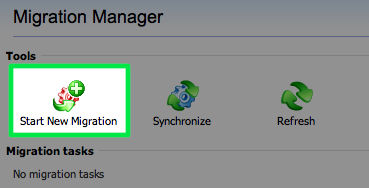 Plesk offers more than just a quality migration manager, however.  They also offer a top quality online sitebuilder.  With Parallels SiteBuilder, you can easily provide your clients with some of the best web design services directly.  You will find that Parallels Sitebuilder makes it easy for you to build and customize templates to meet the needs of any consumer, which can not only aid in customer retention, but can help you build a bigger base of new customers as well.  Plesk offers a high level of functionality and convenience that enables you to provide users with exactly what they want without taking up too much of your time or resources.
The bottom line is this- Plesk is the right option for you.  With an unlimited license, you will find that you can get the Parallels SiteBuilder and even online billing software.  When added to the top level functionality of the Plesk control panel and the remarkable ease of the migration manager, Plesk is simply one of the most diverse and beneficial programs on the market today.  No matter what your needs, Plesk has you covered, and this is certainly something that you will want to consider when shopping for a control panel.