There are a large number of control panel makers out there that exist solely to help you better control your hosting environment.  The problem, however, is that all of these solutions are missing one vital element.  The vital element is not the same from one company to the next, however. A Plesk license may have everything you need except one vital feature, and while the cPanel license has that feature, you will likely find that to get it, you in turn have to give up something else you need.  The good news, however, is that there is finally a solution to this problem and its name is ISPmanager.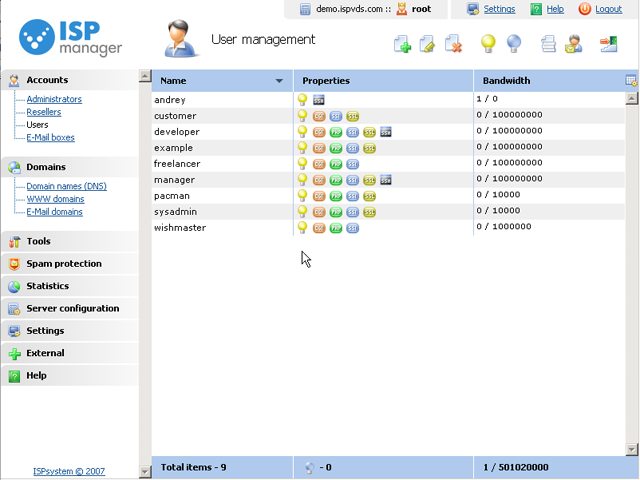 ISPmanager is a web hosting solution that is designed to make things better for administrators.  This software was created to provide admins with all of the tools that they will need to ensure that they have complete and accurate control over their entire hosting environment. An ISPmanager License makes it easy to manage MySQL concurrent connections, CPU allocations, and much more from within a single, easy to use web interface.
ISPmanager is easily the most powerful control panel option on the market today, providing more functionality than Plesk or cPanel can provide.  When you need a hosting solution that works for you, you will find that ISPmanager is not just the most powerful option, but also the cheapest by far, making it well suited even for administrators working on a tight budget.  The program works to make whatever you need a possibility and is available in both Lite and Pro, both of which are absolutely packed with features to help make managing your web hosting environment as simple and seamless as possible.  When you need more power and function and don't want to sacrifice current options just to gain some that are missing, ISPmanager is the control panel you are looking for.