Building a website doesn't have to be a complicated task.  In fact, with the right tools and software, such as a quality website creator, it can be incredibly simple.  Using software such as RVSitebuilder or the Parallels SiteBuilder that accompanies the Plesk Panel, you can build a very clean and very effective website with relative ease.  A quality website creator will walk you through the process step by step, ensuring that you add the features that you need while providing enough options to ensure that you are really building the website that you want.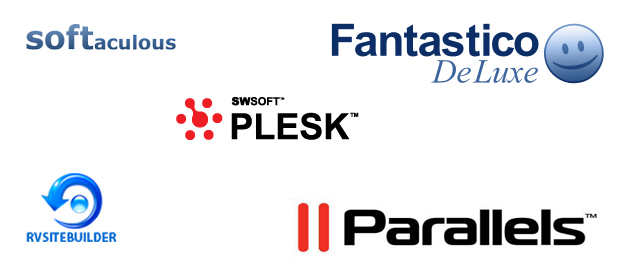 Better still, with the right additions for your website creator, you can simplify the process even more.  Softaculous and Fantastico are both excellent options in terms of single click script installers, and you will find that getting your website off the ground or even adding a blog can be done with only a few clicks of your mouse using these add-ons.  Both provide excellent single click script installation for many of the most popular programs on the market, including both WordPress and Joomla.  Installing a Softaculous or Fantastico license can help you greatly reduce the time needed to build your website.
The software you choose will mean everything when it comes to website creation.  With a great site building program, you can get everything off the ground and looking just as you want with ease.  Both RVSiteBuilder and Parallels Sitebuilder are incredibly feature rich and user friendly without taking away the tools that expert developers want when building a complex and multifaceted website.  The addition of Fantastico or Softaculous serves to make everything much less time consuming, and when you combine both a website creator and a script installer, you will find that site building can actually be an incredibly simple process.