We are very happy to announce that we have been added to a list of distributors for WHMCS. WHMCS is undeniably one of the leading billing system providers on the market today because of its wide array of features and options. As a WHMCS reseller, we are now able to provide you with a WHMCS license that will suit all of your billing system needs. WHMCS provides you with automation services that can really enhance your hosting, web development, or web design capabilities.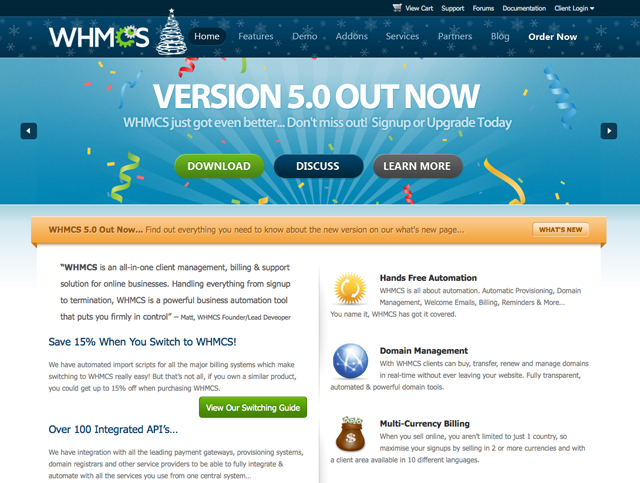 As a billing system, WHMCS provides hosting companies and web designers with the ability to smoothly automate daily tasks so that you can better manage your business. You can ensure that your invoices are paid on time, customize the invoices, manage your clients' accounts, and many more so that you can spend your time on other pursuits. WHMCS makes fully managing your relationship with your customers effortless. In order to provide the best services to your clients, you will need to be able to automate some of the more tedious tasks, and this is why many business owners choose to purchase a WHMCS license to automate their virtual environment.
With a WHMCS reseller, you will find the most affordable opportunities to purchase a WHMCS license so that you can take full advantage of the automation possibilities that will not be open to you. If you are planning to set up a hosting business, a WHMCS license may be one of the most important software programs that you will purchase. Not only will you be able to easily scale all of the services offered to your specific online business, but you will also be able to provide a variety of management services to your clients quickly and easily.