Hosting billing systems has never been simpler than with the WHMCS software program. With WHMCS, you can completely automate your billing systems, easily create accounts, and create additional hosting opportunities by adding customized plug-ins to your control panel. Implementing new features on your billing systems used to be a complicated process that involved decoding functions to see how they worked, but now with the API (Advanced Programming Interface), you can simplify your web hosting experience by adding new plug-ins instantly.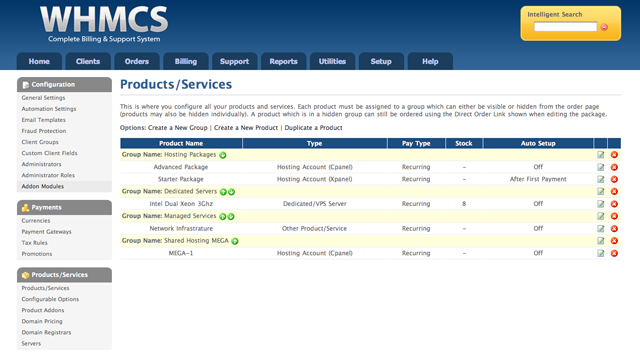 WHMCS is one of the billing systems that operate off of the Advanced Programming Interface (API) and allows you to easily apply new settings, features, and plug-ins to your control panel. There are many different plug-ins that you can select from to upgrade your control panel and offer more variety to your clients. For example, the WHMCS billing systems can be connected to Word Press to give your users the ability to use one of the most popular blogging sites in conjunction with the other WHMCS service. Hosting billing systems is much easier and more effective with API since it allows you to give clients so much more than you would have before.
Whether you want to add something extra to your billing systems or you want to be able to complete tasks more simply and expand the opportunities for hosting billing systems, licensing WHMCS gives you the opportunity to select between an array of different plug-ins that have been adapted perfectly for the WHMCS software program to give you the maximum in functionality and usability. The API interface allows you to execute functions and perform actions in WHMCS through external programs, applications, and scripts. WHMCS has provided their customers with the ability to not only use one of the most exceptional billing systems created but also to take advantage of the wide selection of additional plug-ins and applications available to give clients more selection while hosting the billing systems.