Integration of billing systems is extremely important when it comes to automation and virtualization technologies. SolusVM has done an excellent job with integrating into existing billing systems. Most virtualization technologies are not integrated, requiring additional days or weeks of coding. SolusVM does not require that type of coding, and you can start selling your newly created VPS services the same day you purchase a SolusVM license.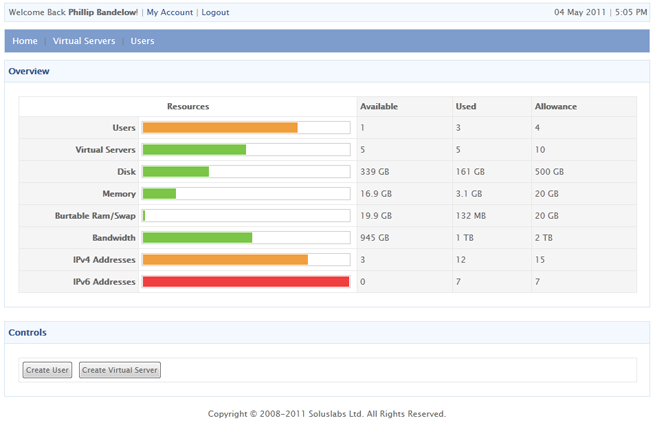 WHMCS makes things super easy to configure so building your service plans and integrating it into an existing order flow or process can be accomplished in a matter of minutes. SolusVM makes it very simple to integrate with major billing system management systems like WHMCS. Using a WHMCS license and a SolusVM license together will create an optimal virtual environment and promote efficiency.
WHMCS has been on the market for many years, and the developers are constantly improving the program to become more flexible and useful for people on the market. Some of the improvements include features that make integration with third party applications simple and effective. For individuals that operate their system on a VPS server and require virtualization, SolusVM is an excellent option since it so easily integrates with the program.
A SolusVM license paired with a WHMCS license will allow you to make the most of your online virtual environment. Both a SolusVM license and a WHMCS license can be purchased by the month so you can test out the programs together. Licensing WHMCS with SolusVM will allow you to take advantage of the most cost effective virtualization methods and one of the best billing systems on the market. A WHMCS license and a SolusVM license can be purchased to increase the efficiency and productivity of your business by providing optimal virtualization for your VPS environment and your billing systems.