Are you tired of the same old options with control panels? Do cPanel and Plesk both have issues that you are not happy with, but you can't find an alternative solution? Well, if you feel like you want to try out something new, check out InterWorx. InterWorx is a complete and comprehensive control panel system with tons of exciting and interesting features. The interface on the program is very user-friendly, and you can learn to use this program in very little time. The program does not require a lot of coding, and additionally, it can be used for high availability clusters and servers.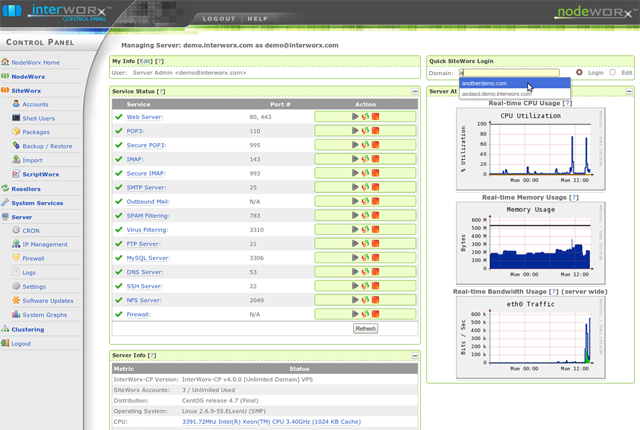 InterWorx offers you all the great features your needs to run and operate your website. It has complete database management with MySQL and complete program management support for PHP and Ruby on Rails. You can backup your websites simply and easily through InterWorx as well using its user-friendly backup interface. Nothing is missing with InterWorx; it is a complete system with a brand new look and feel.
InterWorx is a really amazing program with features brimming at every turn. If you are one of the many people looking to switch to a control panel with different features and more functionality than the most popular brands, then you should consider purchasing a control panel license for InterWorx. An InterWorx license will provide you with all of the necessary tools, features, and resources that you need to help your business run smoothly and efficiently. With all of the available programs on the market, choosing the right control panel license can be challenging, but with an InterWorx license, you will be able to take advantage of the best technology at an affordable price. The benefits to purchasing an InterWorx license cannot be topped!