Parallels Virtuozzo is a very powerful and very widely used product.  In fact, when you purchase a license for Virtuozzo, you are choosing a program that currently powers more than ten thousand virtual containers in more than one hundred eighty geographic locations around the globe.  Parallels Virtuozzo containers have been available on the market for the past eleven years, which has given Parallels the time and opportunity to become the most trusted name in virtualization in the web hosting industry- an opportunity that the company has taken full advantage of.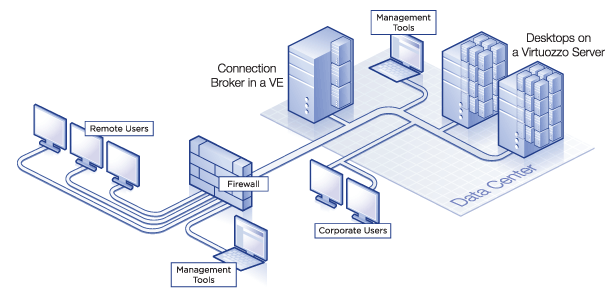 LicenseCube is a top licensing reseller, and we are proud to be able to provide a laundry list of configurations for Parallels Virtuozzo licenses on both Windows and Linux as well as support for dual and quad core processors and much, much more.  We want you to always feel comfortable purchasing your Virtuozzo licenses from LicenseCube, and we want you to be fully confident that we are the best choice for you.  Take the time to look into our company, our history, our future, and our offerings and we are confident that you will see just what it is that makes us the best option.
LicenseCube offers more than just license reselling.  When you purchase a license for any virtualization software or add-ons from us, you get more than just a product key, you get a wide range of what we believe to be critical benefits.  We offer 24 hour a day 7 day a week support, we provide priority updates as soon as they are released by Parallels, and we work to provide you with numerous other benefits as well.  We believe that it pays to be a LicenseCube customer, and we work to offer our clients and customers as many perks as possible.  Virtuozzo is a leading virtualization option, and we want to be the leading choice when you are seeking a Virtuozzo license.